Bad blogger - shame on me! Have been so busy this past month - my poor blog has suffered.
I'm here to make it up to you with 4 FREEbies for you. That's right - FOUR freebies.
If you are just here to grab the FREEbies, just scroll down to the bottom of this posting for links to 4-shared where you can download them.
BUT here are some new BEAUTIFUL kits I have added to my store in the past month - and information about my one year anniversary sale and fabulous prices right now.
About one more week on my sale - you can find my store
HERE
.

Here is my GORGEOUS Mom's Garden kit on sale for only $3.90 and it has over 220 mgs of beautiful elements and papers. You can find it HERE. It has a gazebo in it that is SO unique - it is an extraction from a photo I took myself. Plus tons of other goodies. I'll be back later this week with some gorgeous layouts from my CT that used this kit and the others.



Here is my new Jeans 4 U kit - EVERYONE has tons of photos with people wearing jeans - this is a basic kit you will come back to over and over again. On sale now at 40% off for only $4.20 and it has over 245 mgs of 16 papers and you can find it HERE.


Here is another Jeans Kit in my new Jeans collection - this one is called Jeans4U Letters and includes 30 papers, including 26 papers - one for each letter of the alphabet - awesome for ABC albumns, birthday layouts -you name it - this kit is very versatile. It's also on sale for 40% off through the end of the month - (both of my Jeans kits are being used in the Brag Book exchange with Andrea Gold - more on that later). Only $4.20 - you can find it HERE.


Here is a FUN weekend getaway I made to go along with the Jeans collection and my Lavender Fields collection - what fun elements for summer layouts! On sale for only $1.95 -
find it here
.
A few mini kits - here is a Commercial Use set of RARE antique buttons - never used - I extracted them from a rare salesman's sample card of mine. On sale only ONLY 98 CENTS!
You can
find it here
!
Another Commercial Use of textured photo papers - ONLY 98 CENTS! Find it here!



A Mom's Garden Mini kit - on sale for only $1.30 - you can find it here.


My best selling Halloween Mask Templates from last year are NOW available for Commercial Use. These are also perfect to add to layouts you want to post online - instead of blurring out faces - just put a mask on them. And these are PRINTABLE - make your own masks for the upcoming Halloween parties and treating. On Sale for $3.25 - find them here!


My best selling funky word art from last year is NOW commercial use for $3.25. If you bought them before - they are now available for use as CU. There are 28 png files and a set of brushes. These were made with commercial fonts I purchased. Lots of grunge and spooky fonts! great for use in kits, for Halloween treat toppers, invitations, etc. On Sale for $3.25. Find it here.



And here are the FREEbies I promised you. Download links are below each photo. Enjoy!


DOWNLOAD FREE Mom's Garden Sampler HERE



DOWNLOAD FREE textured Photo Papers HERE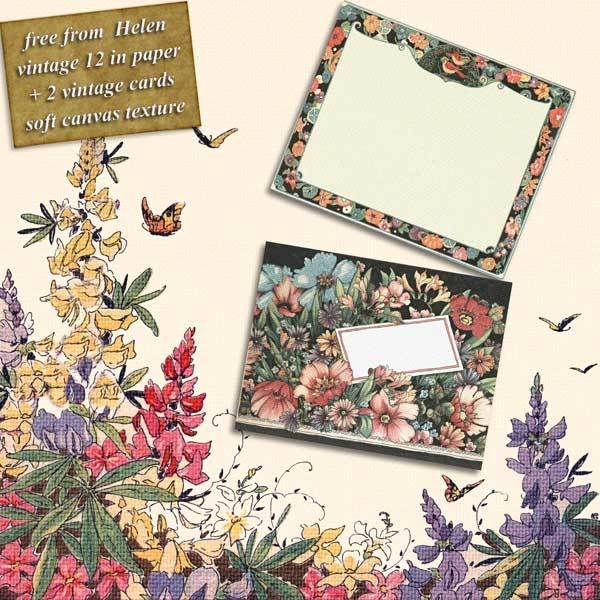 DOWNLOAD Free Vintage Paper and Cards HERE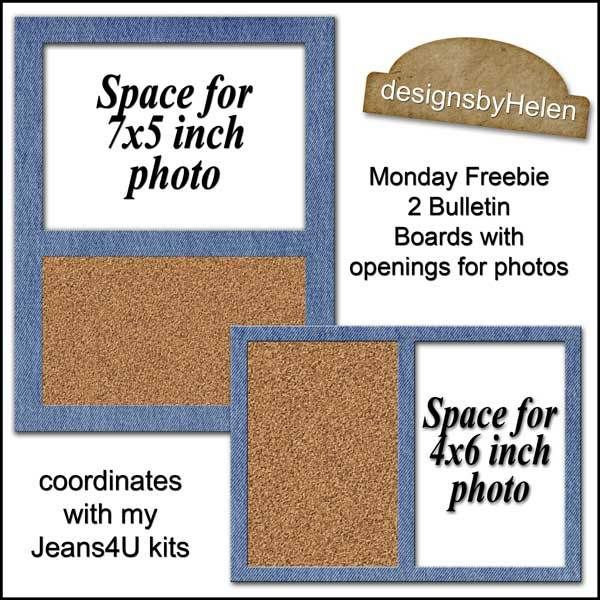 DOWNLOAD FREE Jeans Bulletin Boards with spaces for photos HERE

Thanks for looking - be back this week with more info on stuff going on in my store.